from Stalin's Speech on the 25th Anniversary of the Great October Socialist Revolution: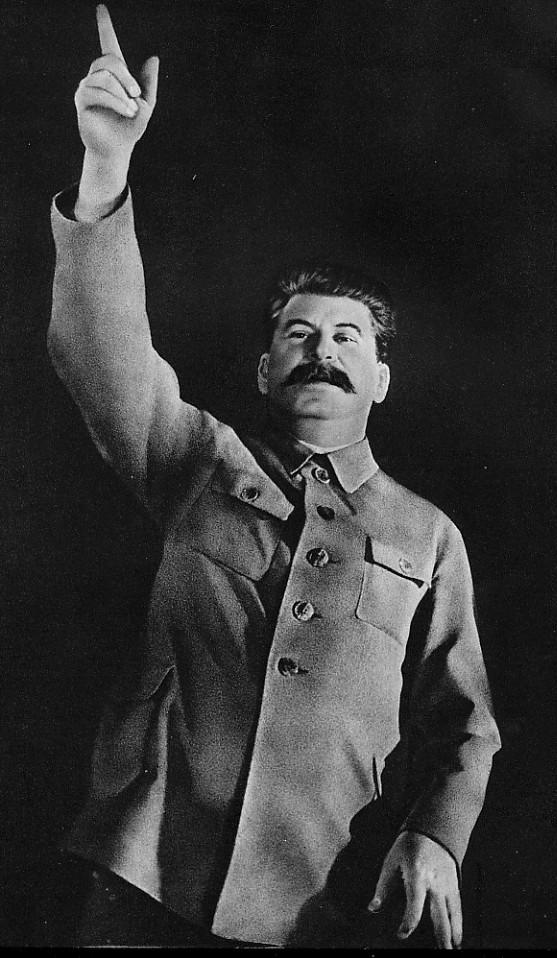 Comrades! We are today celebrating the 25th anniversary of the victory of the Soviet Revolution in our country. Twenty-five years have elapsed since the Soviet system was established in our country. We are now on the threshold of the next, the 26th, year of the Soviet state....

...The cannibal Hitler says, 'We shall destroy Russia so that she will never be able to rise again.' That appears to be clear, although rather stupid.

...We have no such aim as to destroy Germany, for it is impossible to destroy Germany, just as it is impossible to destroy Russia. But the Nazi state can and should be destroyed, and our first task, in fact, is to destroy the Nazi state and its founders.

The Nazi scoundrels...outrage and slaughter the civilian population of the occupied territories of our country: men and women, children and old folk, our brothers and sisters... Only villains and scoundrels, devoid of all honor and fallen to the level of beasts, can permit themselves to commit such enormities against innocent, unarmed people... We know who are the men guilty of these outrages, the builders of the 'New Order in Europe', all those newly baked governor-generals or just ordinary governors, commandants and sub-commandants. Their names are known to tens of thousands of tormented people. Let these butchers know that they will not escape responsibility for their crimes or elude the avenging hand of the tormented nations..."

Glory to our men and women partisans!