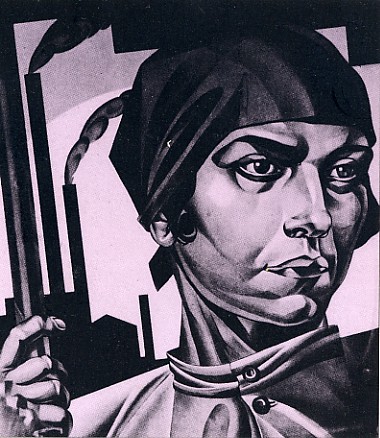 LELKA'S SPEECH

Comrades! Sometimes we are apt to hear from those around us, "Alas, we were born too late. We ought to have been born ten years earlier when there was war on every front. Then life was exciting, then it was worth living! Everything's so grey and boring now. The light cavalry? Yes that's all very welll. But Budenny's cavalry--that would have been the thing!"

But as for me, when I think of the times we live in, I say to myself, into what marvellous, what happy times we have been born, comrades! Never has there been anything, anywhere in the world, to compare with what is happening with us. In former days, men worked for the enrichment of the rich. How could they love their work? But now, with us, we work not to enrich ourselves or others. We are, by our own labor, creating a new life such as has never been seen on earth. For the first time, labor has become in itself an important social object. My heart is ready to leap out of my breast with joy. How happy, how absorbing work becomes! That work which we are accustomed to think so dull, so ordinary, comrades, how interesting it really is! And now everything lies with it! There's no necessity now for daring reconnoitres, for galloping under a rain of bullets, for fights in the air. We must sit with a roller bending over the cap or back of a galosh, trying to make the sole fit tight to the uppers. And we must love this work, we must find our happiness in it, make it our greatest pride that our work should be without defect, that it should be quick and perfect. And remember, comrades, that in this industrial battle we are conquering not only the conditions which will make the construction of socialism possible, but socialism itself, not only some forward position, but the chief basic fortress.

The former generation entered Lenin's party experienced in battle, covered with scars and bullet wounds. When necessary, at the first call of the Party, we, too, will advance in the face of bullets, shells, and poison gas. So far we have not been in battle. But we have carried on a hard fight for production, a fight against the indifference of administrations, the inertness of organizers and the backward spirit of the people. We have understood the beauty of the task standing before us and the poetry of our everyday labors; we have felt the fascination of the daily struggle and the joy of our achievements on the industrial front. And all this, comrades, we bring to you now as an offering to the Party!