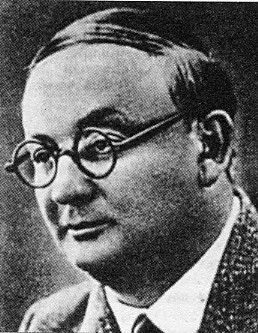 Zozulya, Efim Davidovich. Born in Moscow in 1891. His childhood was spent in the manufacturing town of Lodz. Attended school in Odessa, then returned to Lodz.

He engaged in revolutionary activities and was more than once jailed.

He worked for a while as a sign painter.

At age 18 he began writing stories, but later dropped it as an occupation not worthy of a serious mind. Of course, he then changed his mind. His first publication was in the Odessa journal Krokodil. He created both realistic and satiric works.

In Zozulya's Story of Ak and Humanity a town's citizens happily vote absolute authority to its government, which promises to make a better life. The government then uses this authority to demand that all citizens prove their right to exist. Those found to be unnecessary or a hinderance to progress are ordered to depart life within 24 hours. Naturally, panic ensues. Eventually, things return to normal and people return to their petty, unnecessary lives.

In the story The Mother, an older mother can find no place for herself with her two daughters, one unmarried and one a widow.

Efim Zozulya died in 1941.