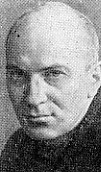 Kazakov, Yuri Pavlovich. Born 8 August 1927 in Moscow in a workers' family. From early on, he dreamed of being a musician. After first studying at the Moscow School of Architecture, Kazakov enrolled in the Gnesin Musical Academy, from which he graduated in 1951, with a specialization in the cello. He won a position in the orchestra of the Stanislavsky and Nemirovich-Danchenko Musical Theatre, but as early as 1952 he began to feel the pull to literature and penned his first works. He enrolled in the Gorky Institute for Literature in 1953, and graduated in 1958.

Kazakov had a particular affinity for the north of Russia, particually the White Sea area, and many of his stories are set there. He focuses mainly on the emotions and private lives of individuals. Lyric imagry, sounds, smells, and silences are all used effectively in his stories.

His output was not large--some 35 stories in all. Also, some in the literary establishment attacked him for "pessimism" and "morbidity". Many of his major male characters were brooding loners. The hero of The Outsider is a nocturnal creature, wasting his life on a simple job as a bouytender along a river because he has repudiated society for some mysterious reason. An Easy Life presents a rootless, wandering worker who avoids responsibility and is vaguely troubled over his own spiritual emptiness. In Adam and Eve, the main character is an artist whose career is stalled, partly because he is at odds with the Moscow establishment, but mainly because he has slipped into a profoundly self-destructive mood.

Kazakov fell into depression and drink and lived in semi-seclusion, publishing nothing in the last five years of his life.

Yuri Kazakov was married and had one son. He died on 29 November 1982.